My style you ask? Well it is sort of hard to pin point. I love skinny jeans and a cute top; or a flirty dress with strappy shoes; or a fun skirt with high heels; or something off the wall like a jean jumpsuit. I am not super trendy as I tend to only wear what I feel comfortable in. Because comfort equals confidence and
confidence
is sexy right?
So when
Ma Nouvelle Mode
challenged us to display our style this week, I got creative and decided to make a little board of Witty Whit's Style over the years. Its always fun to peek back into our former years to see what was hip & cool right?
Have a looksie here...
O.M.G.
2001 through 2006 was definitely creative ;)
the jean phase
the dress phase
the more sophisticated phase
If you are interested in linking up, be sure to visit
Ma Nouvelle Mode
and get style inspiration directly to your inbox! I can't wait to see what each new challenge brings for my inner fashionista because this new mommy needs all the style tips she can get!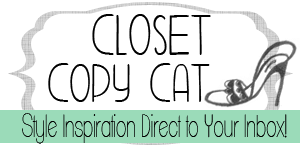 ;