Linking up with Ma Nouvelle Mode this week for a simple & fun challenge of stripes. I just scored this super fun purple & blue striped sweater at Loft for $20. YES! Major sale and I like it!
Paired with my skinny jeans & new Uggs, I hit the streets of N-Y-C with my mom & sister to be tourists.
If you are interested in linking up, be sure to visit
Ma Nouvelle Mode
and get style inspiration directly to your inbox! I can't wait to see what each new challenge brings for my inner fashionista because this new mommy needs all the style tips she can get!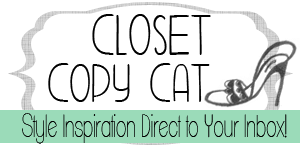 ;